Like most professionals, it is important to sustain a formal look in their work environment, helping emphasize the safety and security of the building. Graffiti and Safety Film can help play an important role in safeguarding your property and achieving such appearance.
Vandalism is a growing problem and expense in America and the removal can hurt the company's bottom line. The money designated for product development and other improvements can be undermined by the expensive upkeep of the many assets.
Anti-Graffiti and Security Film is the quick and inexpensive solution to these ongoing problems. We hope you don't learn your lesson the hard way, so invest before it's too late!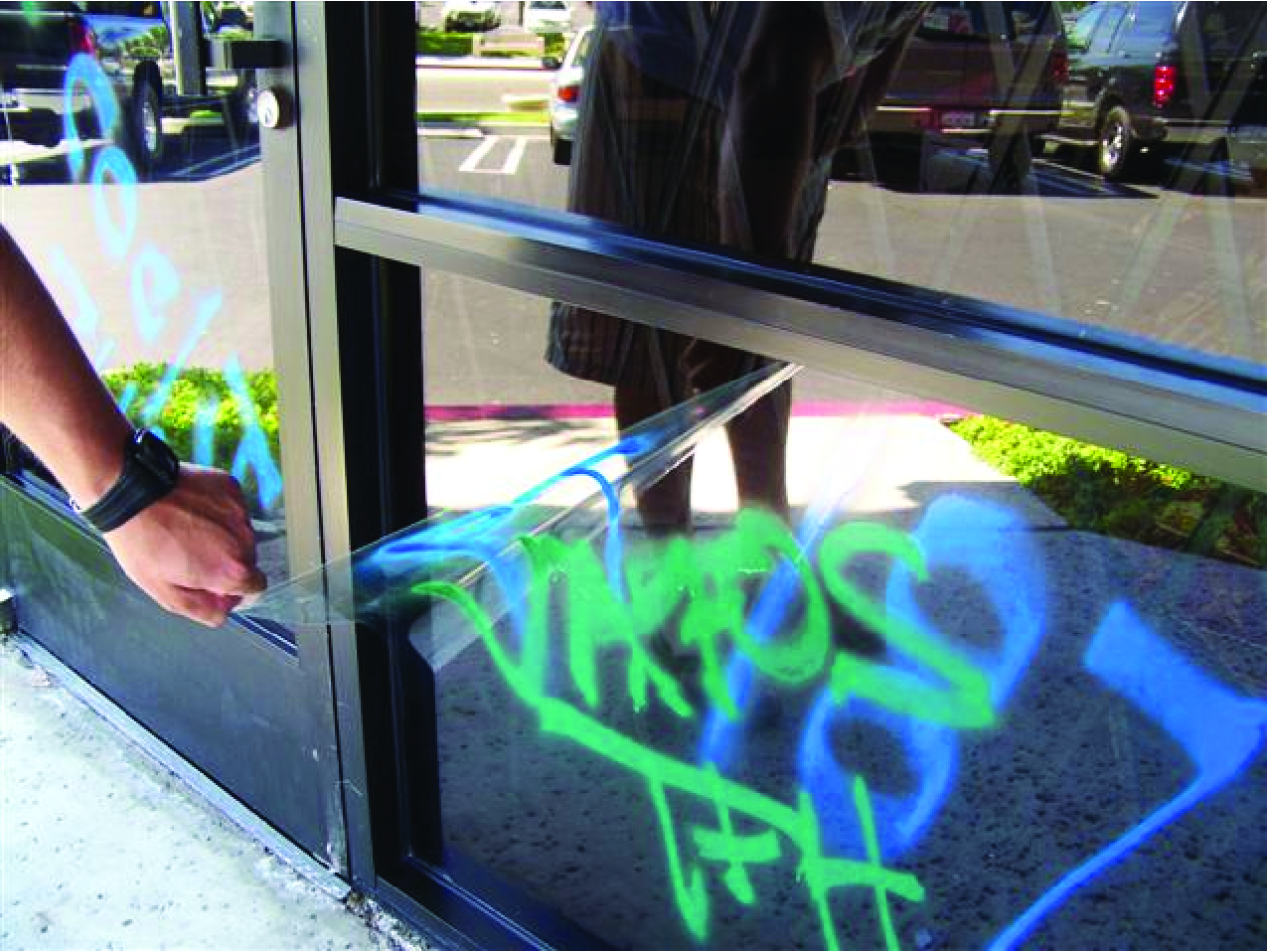 Property Damage Statistics
The exponentially rising crime statistics show the cause and effect they have on many businesses around our country. Stolen or damaged goods can destroy company's, along with the communities they're in. We'd like to help you SAVE YOUR VALUABLES!
The summer of 2020 is responsible for over 20 million dollars in property damage.

Property values can be lower in areas with lots of graffiti due to concerns about gangs and the perception of decay. 

Cities across the United States spend a combined 12 billion dollars cleaning up graffiti each year.

Lower unemployment = Higher rates of vandalism/graffiti.

Even with cameras installed, most vandals don't ever get caught.

The most common premises that see graffiti in order are residential, public transport, commercial, outdoor, education, recreation, industrial, etc.