Here are Different Ideas of What to do with Your Office with Window Film
If you're debating about installing custom window film in your office, look no further. We have a wide variety of options available, and can customize the pictures and sizes to fit your office.
Decorative Design:
Your first option is a simple yet professional design for either exterior or interior office doors or windows. Other areas that hold a lot of potential is internal glass dividers, conference rooms, or internal hallways.
Here are a couple of samples: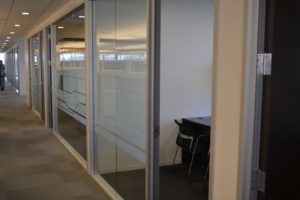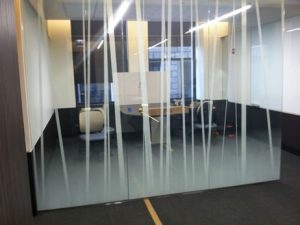 Option 2: Company Name, Brand or Logo.
Putting your company brand or logo up within the hallways or internal décor can distinctly increase the quality of your décor, and also improve the impact of visitors (and maybe the morale of the employees as well).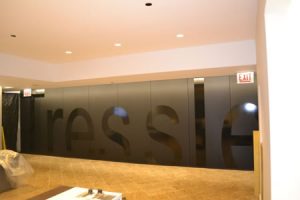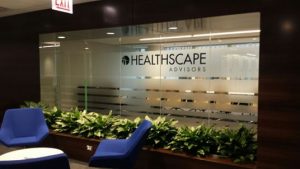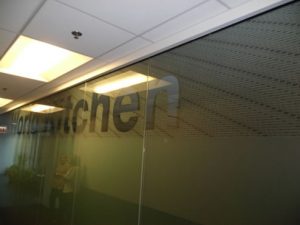 Option 3: Cityscape, Pictures or Quotes
These options can be inspiring, motivating, calming or simply adding another dimension to your office.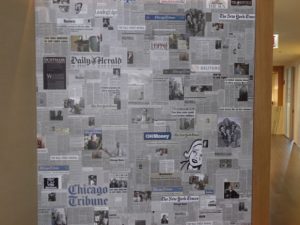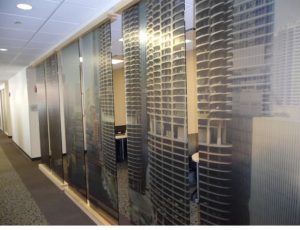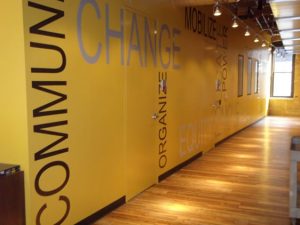 The possibilities are endless. The important thing is make sure you and your colleagues are all on the same page before you start your project.
A couple of starting questions:
What is your goal with the window film? Improve office appearance, higher impact for visitors, inspiration for employees, etc.?
Where are you thinking of putting the window film? Large areas work best for maximum impact.
Do you have an idea of what you want? At this point, working with a professional installer may be helpful, as they can make recommendations of ideas that may work well for you that weren't on your radar.
If you're interested in exploring custom window film projects for your office, please give us a call. We've been named #1 3M preferred dealer in the Midwest in 2018. We'll work hard to make sure you're delighted with the final results.